Five members of the Malaysian security forces have been killed in a firefight in Sabah with an armed group believed to be among the Filipino followers of the Sulu Sultanate Saturday night, according to reports from Malaysia's state-run Bernama news agency and Agence France-Presse.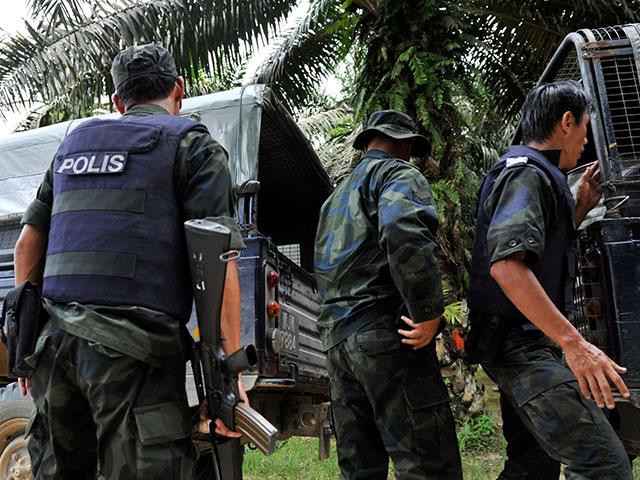 According to the
report
from Bernama, two of the armed Filipinos were also killed.
An earlier report from
Bernama said
the incident occurred at about 8 p.m. at Kampung Selamat, Semporna, some 150 km from Kampung Tanduo in Lahad Datu.
Bernama cited information indicating the armed men "planned to attack Lahad Datu police station."
It added Lahad Datu and Tawau police special investigation divisions were deployed to the scene.
Police Inspector General Tan Sri Ismail Omar "confirmed the incident but refused further comment," Bernama said.
On Friday, two Malaysian police commandos were killed along with "10 to 12" of the followers of the Sulu Sultanate in Kampung Tanduo following a three-week standoff.
President Benigno Aquino III on Saturday appealed to the Filipinos still in Sabah to surrender without conditions as Malaysia adopted an all-out stance against them.
'Fight to the death'
But a report on Malaysia's The Star online said the group spurned Aquino's calls for them to surrender and may "(set) the stage for possibly more bloodshed."
It quoted Sultan Jamalul Kiram III's brother Raja Muda Azzimudie Kiram as saying he and his followers would fight to the death.
According to the report, Azzimudie, in his latest text message to his elder brother Kiram in Manila, said that "after burying 10 of his followers including a woman at sundown, everyone of the 224 left decided to die in Lahad Datu in pursuit of their dreams."
The Star online quoted Sabah Police Commissioner Datuk Hamza Taib as saying police were now working with the military for "firmer action" to resolve the standoff. —
LBG/BM, GMA News