The Malaysian Ministry of Foreign Affairs on Tuesday advised its nationals currently in the Philippines to take precautions amid tensions caused by Malaysian security forces' assault on followers of Sulu Sultan Jamalul Kiram III in Sabah.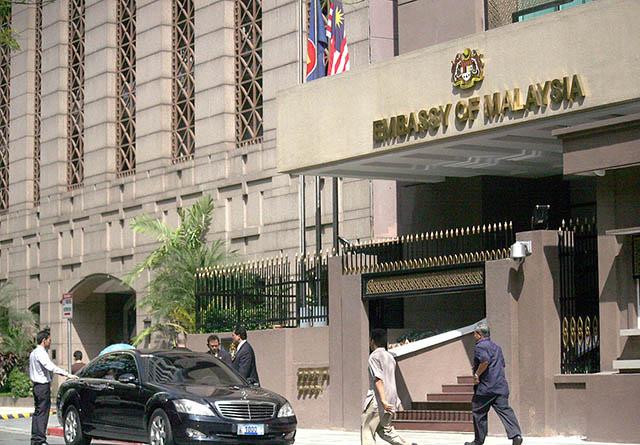 Malaysia's diplomatic missions are also cooperating with Philippine authorities to monitor and assess the security situation to ensure Malaysians' safety.
"In light of the developments in Lahad Datu in Sabah, Malaysia, the Ministry of Foreign Affairs encourages all Malaysian citizens in the Philippines to pay utmost attention to their safety and security and exercise additional precaution in their daily activities," said the ministry.
On Tuesday, the Malaysian Foreign Affairs Ministry also noted that shortly after the assault began, demonstrators picketed the Malaysian Embassy in Makati City.
"The demonstrators were believed to represent a small number of local interest groups to voice their views about the situation in Lahad Datu in Sabah, Malaysia," it said, adding the demonstrators left without any untoward incident.
Earlier Tuesday, Malaysian forces assaulted an area in Lahad Datu where Kiram's followers were believed to be holing up.
Kiram's followers had engaged Malaysian forces in a three-week standoff until March 1, when a bloody clash left 12 Filipinos and two Malaysian police commandos dead.
Another clash last Saturday left six Malaysian police officers and at least six Filipinos dead.
Meanwhile, the ministry was appreciative of efforts by the Philippine government, particularly the Philippine National Police, to secure the Malaysian Embassy in Manila and the Malaysian Consulate General in Davao City.
"As the current security situation at the Embassy and Consulate General, as well as their immediate vicinity remains calm and is under control, both Diplomatic Missions will remain open unless the Ministry of Foreign Affairs notifies otherwise," it said. —
DVM, GMA News