A Philippine vessel dispatched over the weekend to bring back a group of Filipinos holed up in a village in Lahad Datu in Sabah has anchored off Sabah waters, a Malaysian news site reported Monday evening.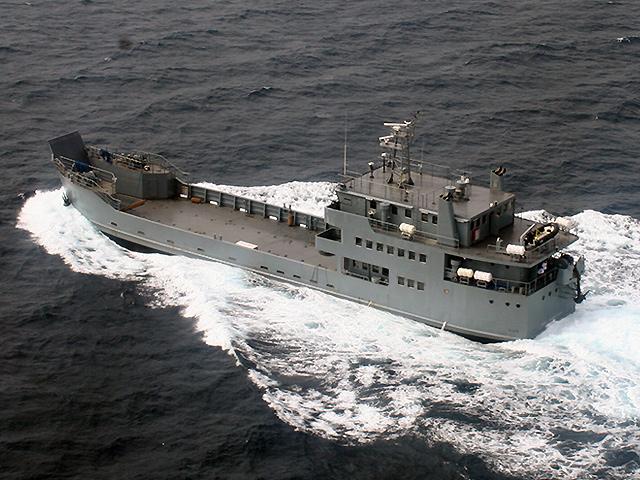 The ship was sent to Sabah by the Department of Foreign Affairs, which called its mission "humanitarian."
Group leader Dr. Sangkula Lajali said the ship has food supplies and a medical team on standby, according to a report on Malaysia's The Star online.
"We have a medical team of five on stand-by for any eventuality," it quoted Lajali as saying in a phone interview.
Lajali added they are "awaiting the necessary approval to enter Sabah waters," and could arrive in Lahad Datu "very quickly."
But also on Monday, members of the Royal Army of the Sultanate of Sulu, who are engaged in the standoff with Malaysian authorities in Sabah, remained adamant that they will not board the ship.
The Star online report said the ship is in a "holding pattern" on the border of the Philippines and Malaysia.
Women and children only
Malacañang, meanwhile, denied that the ship was proof that talks to end the standoff have broken down, but consented to say that, for now, the ship will only deal with women and children who might be sickly or in need of assistance.
"We believe that we need to see the situation on the ground. It was a purely humanitarian effort on the part of the government to ascertain the welfare of those civilians," presidential spokesperson Edwin Lacierda said at a briefing.
Lacierda added that there were doctors on board who were ready to assist those in need of help.
"We certainly hope that they will think about their women and, if there are any children there or if there are any sickly among them, that they will consider allowing our social workers, our doctors to take care of them," he said.
Lacierda was evasive, however, when asked if the ship will deal with the 30-odd armed men reportedly involved in the standoff.
"We don't know what's going to happen. As far as we're concerned, we're trying every possible means to convince them to come home. And, in fact, that has been the consistent plea of the Secretary of Foreign Affairs: for them to come home. So that's our position right now," he said.
He declined to comment further how the Philippine government will deal with those armed.
"Pardon me if I will not be able to give you any answer to that point. We don't want to also discuss what further steps the government will be taking. Our main concern right now is a peaceful resolution to the situation," Lacierda reiterated.
Lacierda did say the ship will stay in Sabah for as long as there is a chance that anyone involved in the standoff will want to go home.
"They will stay there as long as they are needed there, as long as if there's any one soul who would like to come home, we will take care of them," he said.
Some 400 people, including 20 gunmen, have been in a standoff with Malaysian police in Sabah since they crossed over early this month to reclaim the area as their ancestral territory. Sultan Jamalul Kiram said his followers will not leave Sabah despite being cornered by security forces.
Another ship?
The Malaysian news site also cited reports that another vessel left Sulu early Monday for Sabah waters. The ship reportedly was carrying a member of the Sulu sultanate family.
Government officers were reportedly with them.
The Star online cited Philippine media reports quoting Tawi-Tawi Governor Sadikul Sahali as saying he was aware of the vessel from Sulu but did not say who was aboard it. —
BM/KBK, GMA News